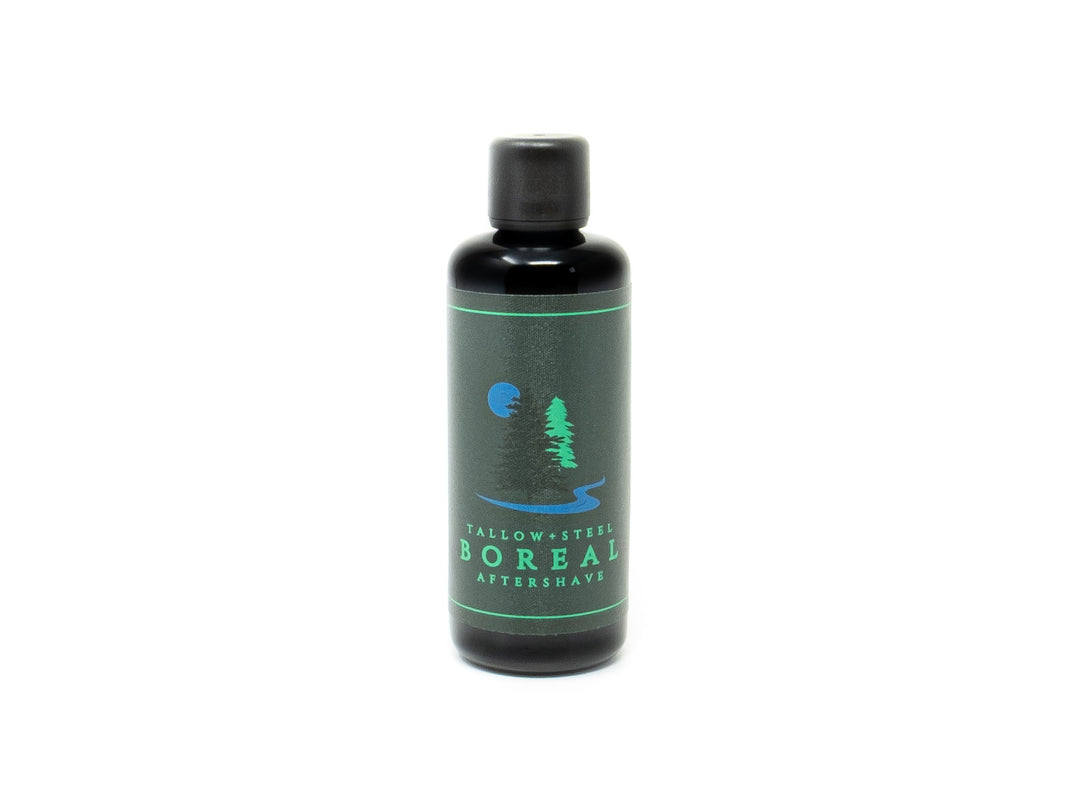 Boreal Aftershave
88 ml / 3 fl oz
Venture into the wilderness with the fresh, woodsy scent of the Boreal forest - one which evokes freedom, and a return to man's roots.
The vast expanse of the Canadian wilderness has an unmistakable fragrance to it—nothing compares to the richly wild scent of the forest after rainfall, when the air becomes thick with a mixture of competing smells.
Made from rare essential oils sourced deep from within the Boreal forest of Canada, the resinous woodsy scent of Canadian cedarwood and balsam fir, parallels those of sweet birch, spruce and monarda - a rare fragrant boreal plant.
Boreal captures the crunch of the branch underfoot, the sweet musk of the crisp autumn air: a blast of earthy freshness. This is a blend that puts you in the heart of an ancient forest, no matter where you are.
Cedarwood (25%) | Cedar Leaf (20%) | Balsam Fir (13%) | White Spruce (13%) | Black Spruce (13%) | Monarda (9%) | Birch (7%) | 100% natural aromatic extracts from botanicals.
$1 from every Boreal sold is donated to Nature Canada, an organization dedicated to protecting nature, its diversity and the processes that sustain it. To learn more about their cause or donate, please visit their website: naturecanada.ca
Tallow + Steel aftershaves are water-based splashes that soothe and repair the skin from irritation, dryness and razor burn. They are full of nutrient rich organic ingredients that will leave your skin feeling soft, and can be used as a daily moisturizer. Highly concentrated - apply to a wet face for best results.
Aftershave Version 2: Organic Witch Hazel + Organic Aloe Vera + Water + Organic Glycerin + Organic Quillaja Extract + Organic Rose Hydrosol + Organic Calendula Hydrosol + Alcohol + Organic Willow Bark Extract + Organic Cucumber Extract + Organic Licorice Root Extract + Organic Rosemary Extract + Leuconostoc / Radish Root Ferment Filtrate + Lactobacillus + Coconut Fruit Extract + Natural Fragrance (Botanical Extracts)
Our aftershaves are water-based and can be shipped worldwide.
Handmade in Winnipeg, Canada