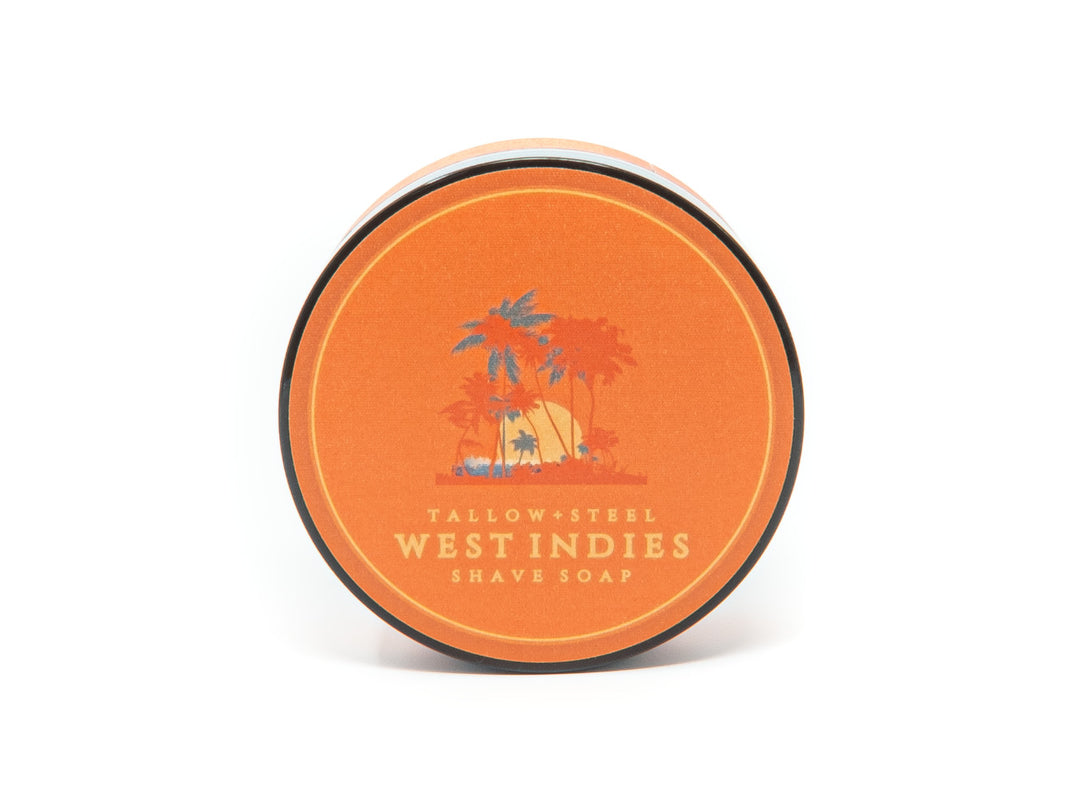 West Indies Shave Soap
85 g / 3 oz
Retreat to the Caribbean, letting this relaxing fragrance wash away your troubles.
A warm citrus scent, tinged with ocean breeze and lightly spiced with the smells of the Caribbean - West Indies is the smell of endless sunny days where troubles are left far away.
Created using a blend of essential oils from the Caribbean, the tangy wild orange and smooth coconut dry down to the warmth of amyris and Haitian vetiver, spiced with West Indies bay, allspice, and black pepper.
West Indies brings the relaxed island life to your day with a scent that doesn't take itself too seriously.
Wild Orange (60%) | Amyris (11%) | Allspice (7%) | Coconut (7%) | Haitian Vetiver (5%) | Pepper (5%) | West Indies Bay (5%) | 100% natural aromatic extracts from botanicals.
$1 from every West Indies sold is donated to Hope For Haiti, who's mission is to improve the quality of life for the Haitian people, particularly children. To learn more about their cause or to donate, please visit their website: hopeforhaiti.com
Tallow + Steel shave soaps are handmade using the highest quality organic ingredients, including tallow - which we render in-house from local, pasture-raised suet.  Our shave soaps are easy to lather using all types of shaving brushes. Plenty of water is required when lathering to achieve optimal cushion and slickness - apply the lather to a wet face for best results.
Shave Soap Version 3: Stearic Acid + Water + Organic Argan Oil + Organic Glycerin + Organic Castor Oil + Organic Safflower Oil + Potassium Hydroxide + Tallow (Pasture-Raised) + Organic Coconut Oil + Bentonite Clay + Sodium Hydroxide + Vitamin E + Silk + Natural Fragrance (Botanical Extracts)
Handmade in Winnipeg, Canada