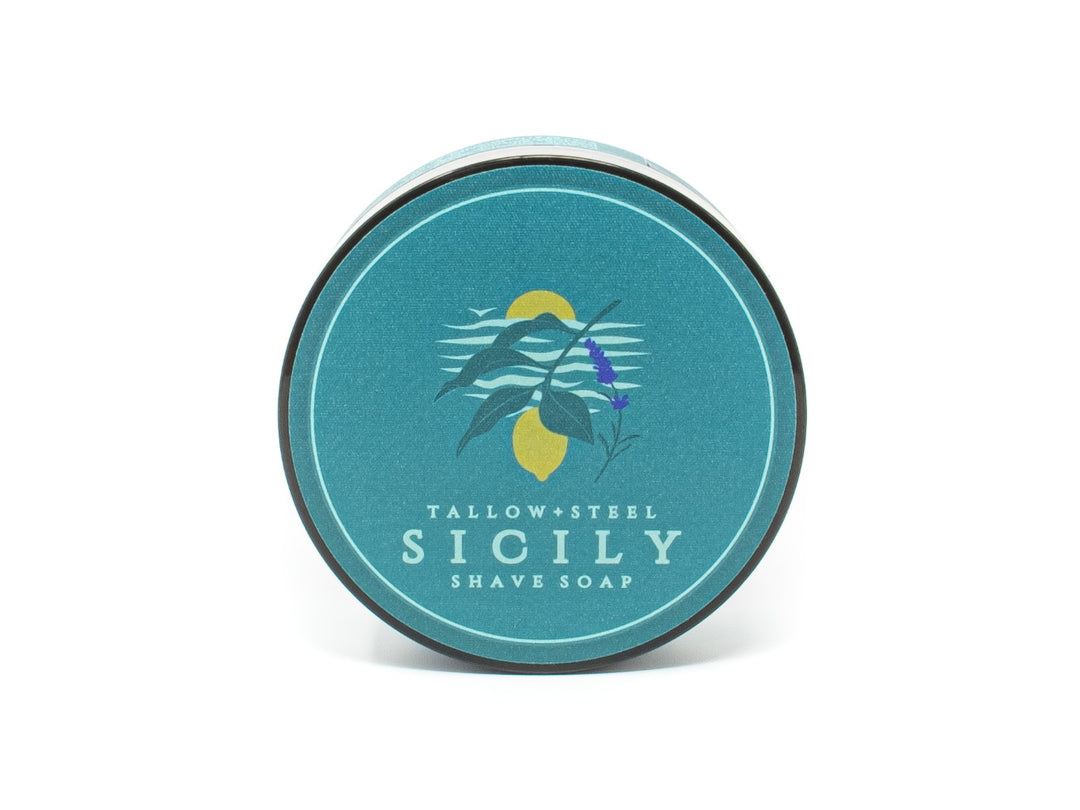 Sicily Shave Soap
85 g / 3 oz
The epitome of old-world class, Sicily is a classical masculine fragrance that evokes the region's passion for the finer things in life. 
The island of Sicily has an almost otherworldly atmosphere—a place where the azure seas ebb and flow onto golden shores, the mountains are restless, and bygone civilizations still linger in the rubble of ancient columns and temples.  
Inspired by our time touring the island, this fresh, classic aroma starts with a citrus blend from essential oils produced on the island: lemon, blood orange, and petitgrain, and is joined by bergamot from nearby Calabria. The citrus accord is accompanied by an herbal blend of Italian rosemary, and a unique lavender grown high in the Italian Alps.
Fresh, crisp and inviting like the island itself, Sicily is a perfect warm-weather fragrance.
Bergamot (24%) | Blood Orange (21%) | Lemon (20%) | Petitgrain (18%) | Lavender (9%) | Rosemary (8%) | 100% natural aromatic extracts from botanicals.
Tallow + Steel shave soaps are handmade using the highest quality organic ingredients, including tallow - which we render in-house from local, pasture-raised suet. Our shave soaps are easy to lather using all types of shaving brushes. Plenty of water is required when lathering to achieve optimal cushion and slickness - apply the lather to a wet face for best results.
Shave Soap Version 3: Stearic Acid + Water + Organic Argan Oil + Organic Glycerin + Organic Castor Oil + Organic Safflower Oil + Potassium Hydroxide + Tallow (Pasture-Raised) + Organic Coconut Oil + Bentonite Clay + Sodium Hydroxide + Vitamin E + Silk + Natural Fragrance (Botanical Extracts)
Handmade in Winnipeg, Canada